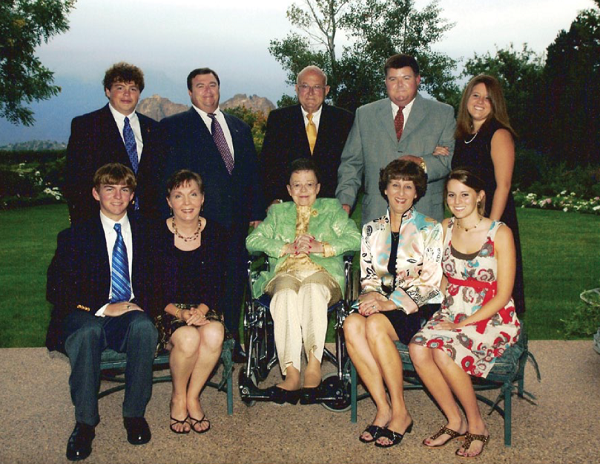 Thirty years ago, the late H.L. and Janelle Hembree began one of the first donor advised funds at what is now the Western Arkansas Community Foundation with a gift of $104,000. To date, Hembree family members have made almost $2.2 million in grants to nonprofits in Fort Smith and Northwest Arkansas from the proceeds of that endowment.
"The focus of my parents' generation was higher education and youth development. They made donations to the U of A Fayetteville, U of A Fort Smith and Boy Scouts of America." said Lawson Hembree, a financial advisor with Merrill Lynch in Fort Smith.
The pool of nonprofits eventually broadened to include other needs like St. Edwards Mercy Hospital Hembree Cancer Center and St. John Episcopal Church. Today Lawson is coaching the next generation of givers, Lawson's two sons and his late brother Scott's two daughters.
"We just started allowing the grandchildren to make grant decisions. The oldest is 30 and the rest are in their 20s," he said. They are interested in community-based organizations like local schools and the Community Services Clearing House back-pack hunger program."
The Hembrees chose to hold their funds at the Community Foundation rather than establishing a private family foundation because with the Community Foundation, they can focus on being philanthropists, not administrators.
"We can fully focus on the requests we receive and make the best grant decisions without having to engage accountants and lawyers," said Lawson. "Costs at the Foundation are reasonable for the services they provide."
His mother and brother served on local and state Community Foundation boards. "Participating in the Community Foundation allows collaboration among philanthropists and helps in identifying community needs," he said.
Arkansas Community Foundation works with families to help them establish a legacy of giving across generations. We have options that enable you to be flexible about the causes you support from year to year as your family grows and interests evolve. Even after your lifetime, your heirs can continue to use your family's fund to keep your giving legacy alive.
Contact a member of our development staff to learn more:
Ashley Coldiron, 501-372-1116, acoldiron@arcf.org
Jody Dilday, 501-372-1116, jdilday@arcf.org