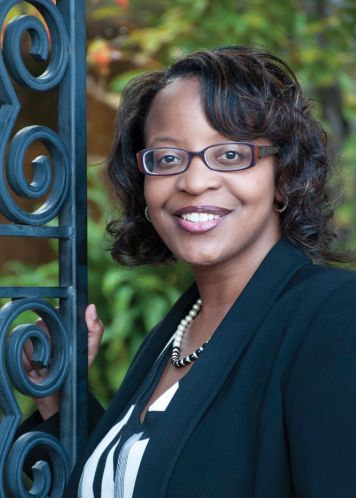 Shaneen Sloan, a native Arkansan, witnesses the generosity of people in our state daily. As a partner with Hyden, Miron and Foster PLLC, she provides her clients with smart giving advice as they begin to think about giving back to the community they call home.
To Shaneen, smart giving advice means offering insight on the giving process. "It includes consideration of the type, time and recipient of the gift. Trusting the Community Foundation to assist in this process has helped me provide the tools and resources needed to make sure my clients' gifts have the greatest impact."
Typically, Shaneen discusses charitable giving options with clients as they update their estate plans. Ensuring they have all the information needed to make tax-smart decisions, Community Foundation staff offer information and resources like Aspire Arkansas so her clients feel confident as they give.
"I have worked with some very charitable-minded people who want to make a positive impact in their communities long after they are gone. With the help of organizations like the Community Foundation, those ideas can become a reality by pooling resources to meet individual and collective goals."
Working with the Community Foundation makes the giving process simple, flexible and efficient. While advisors like Shaneen maintain the client relationship, the Community Foundation can identify causes in the state that fit the clients' charitable goals and provide options for them to consider. Shaneen recalls one example of client's giving that will improve their community for the long-term.
"After the untimely death of a family member, my client and I worked with the Community Foundation to create a scholarship fund to support deserving high school graduates who plan to continue their education," Shaneen said. "The planned giving process was simple and the Community Foundation ensured that donations will meet the intended goals; It's a win-win for everyone involved."